With the speed Christmas has arrived, at least for me, I'm sure some folks out there are still trying to decide what to get their loved ones...
I have a few instore specials that are right up your alley.
First, a brand spanking new 90 gallon tank with the Marineland Monteray stand. On sale until Dec 24th , $649.00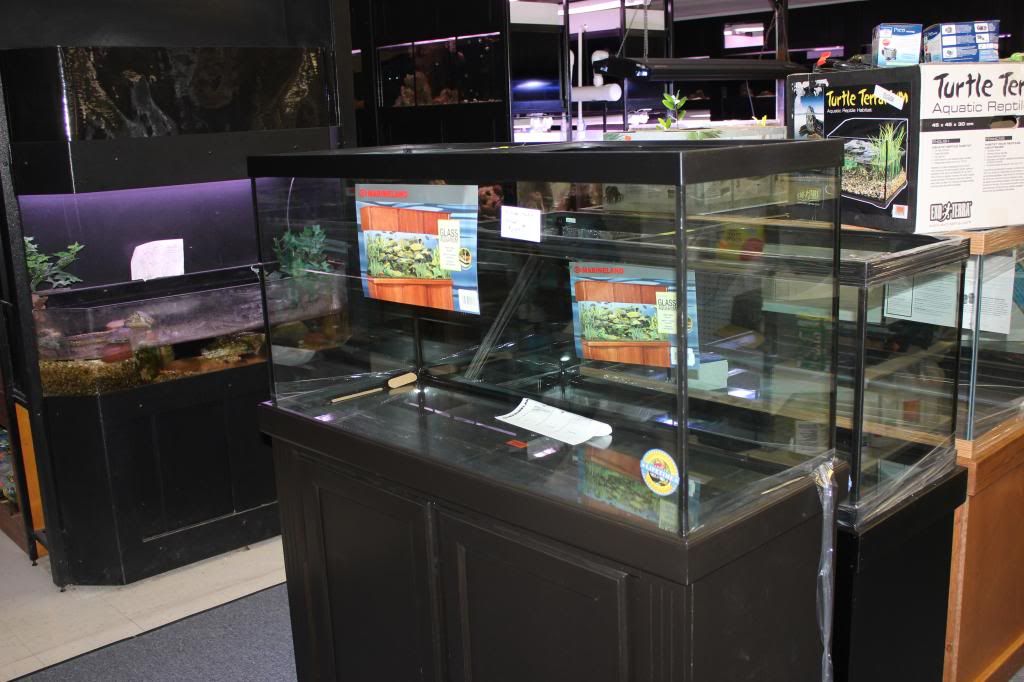 Second, a 75 gallon tank with a new style of wooden stand from Marineland. On sale until Dec. 24th, $349.00
Third, a 45 gallon predrilled cube combo. Tank, stand, glass top and light. On sale until Dec 24th- $449.00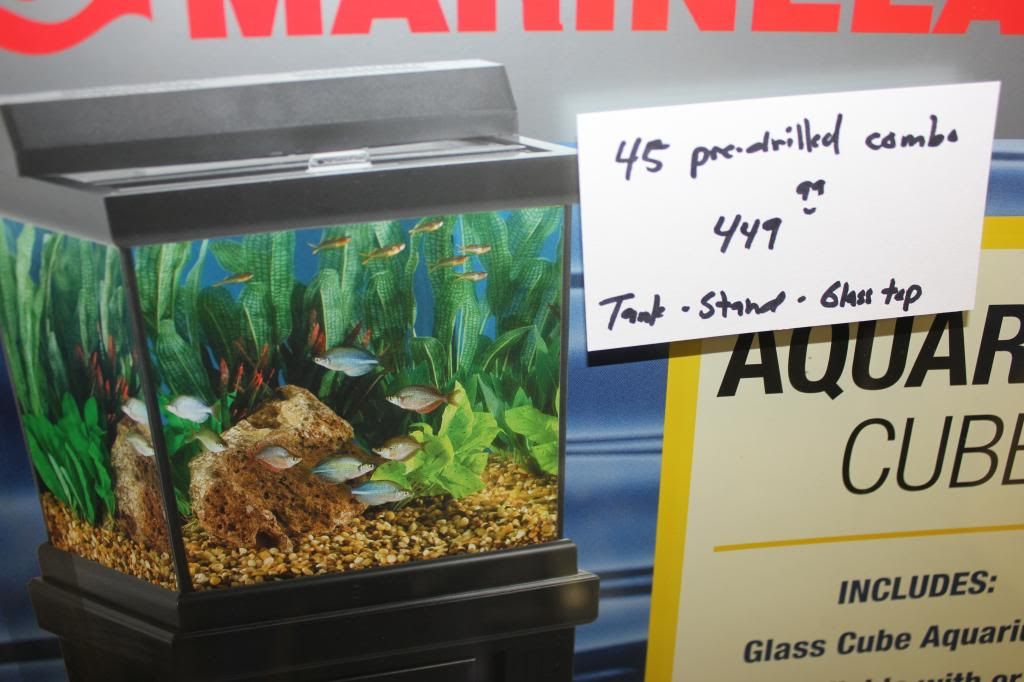 Lastly a used 180 gallon tank, stand, glass tops, 2 double 36" lights, and a Magnum 350. Priced to move - 600.00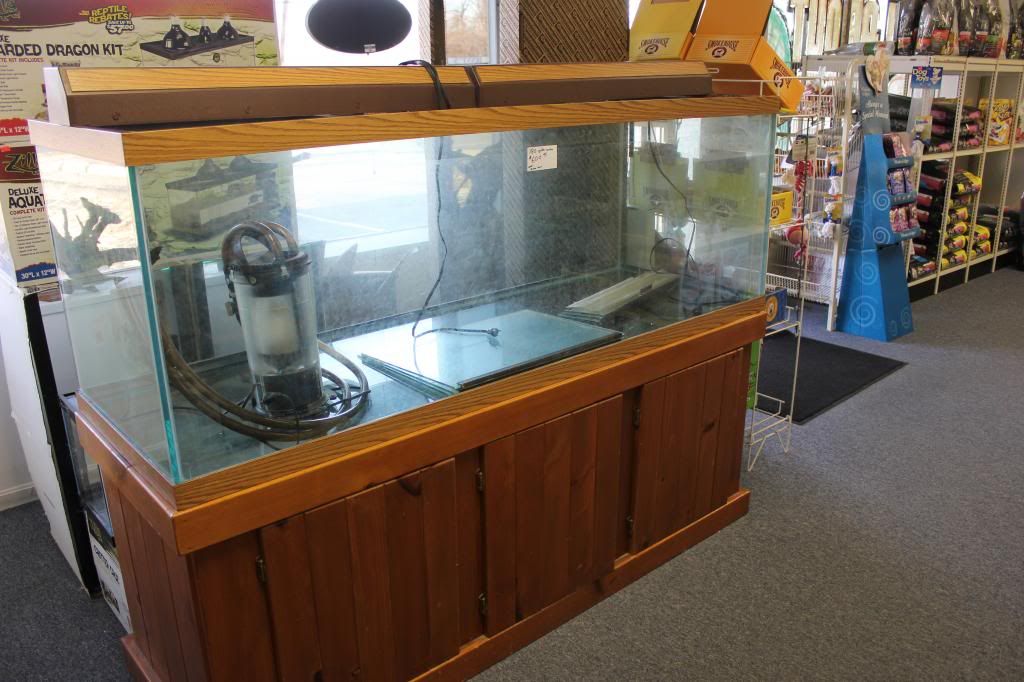 Also available a Maple Canopy for a 125 or 150 gallon tank. 72 x 18. New in box, 100.00
Or a 55 gallon canopy 48 x 13 New, but no box. $50.00

Come on in and check out our many instore deals on filters, heaters, and lights,
and you'll find plenty of stocking stuffer ideas too !!